THEOLOGY of the BODY (TOB) TEENS
4 DVD - Twelve 20 minute part study including
a 40 minute presentation and summary geared
specifically for parents)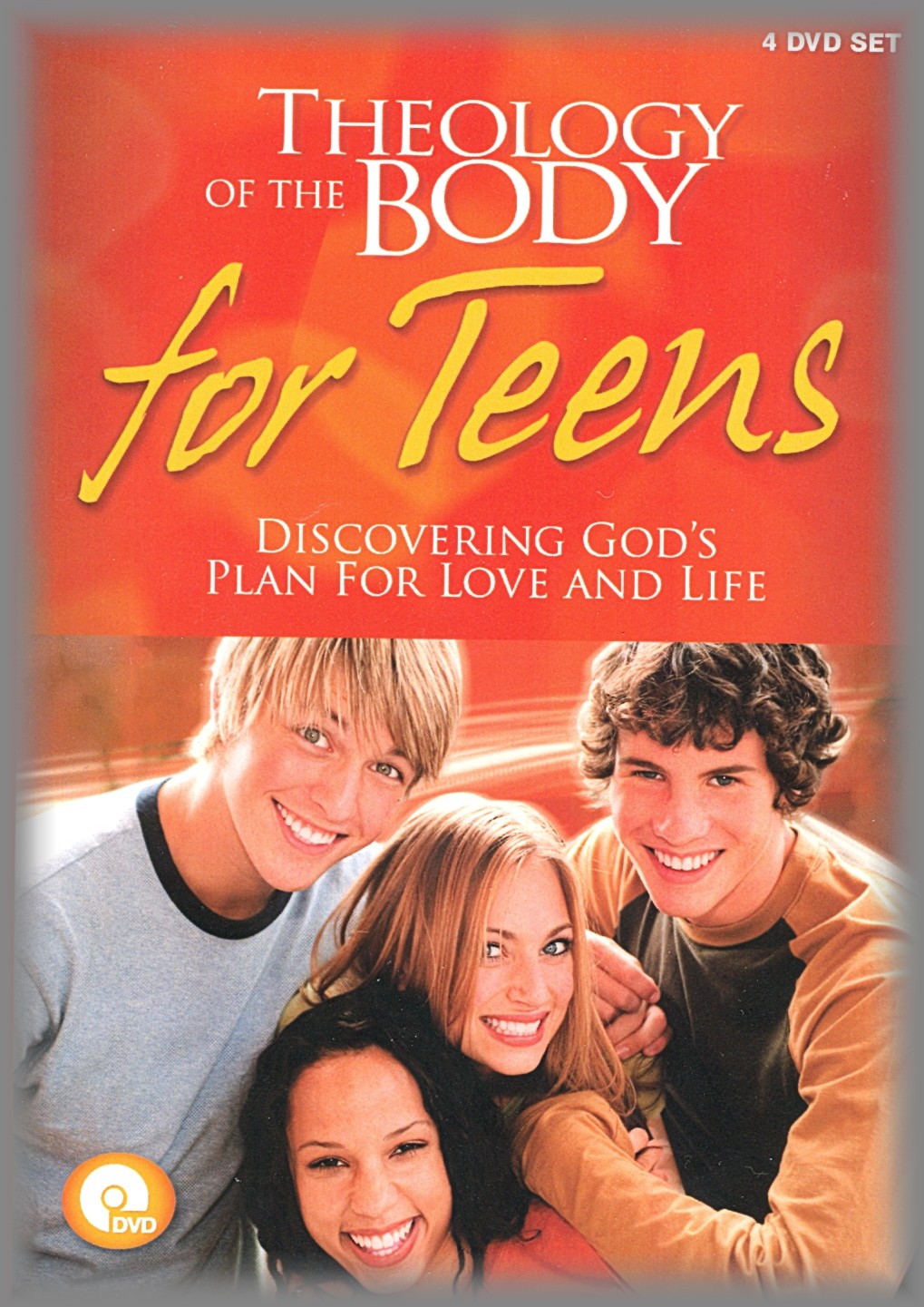 4 DVDS, CDS / WORKBOOKS / LEADERS
GUIDE / PARENTS GUIDE
THEOLOGY of the BODY FOR TEENS
Jason & Crystalina Evert
Brian Butler
(Discovering God's plan for Love and Life)

---
Includes instruction and commentary by the authors. Used in conjunction with Student Workbooks and Leaders Guide. A dynamic and relevant educational experience which teens are sure to enjoy.
Includes practical applications, graphics, real-life interviews and animated trivia.
Separate guys and girls segments designed to help foster an in-depth discussion of the material.
Including a 40 minute presentation and summary geared specifically for parents.
ALSO AVAILABLE , THE BOOK:
Theology of His Body / Her Body

---
For more information, pricing or to order: