EXAMPLE

*MARY'S ROSARY*

MEDJUGORGE - ROCKS FROM APPARITION HILL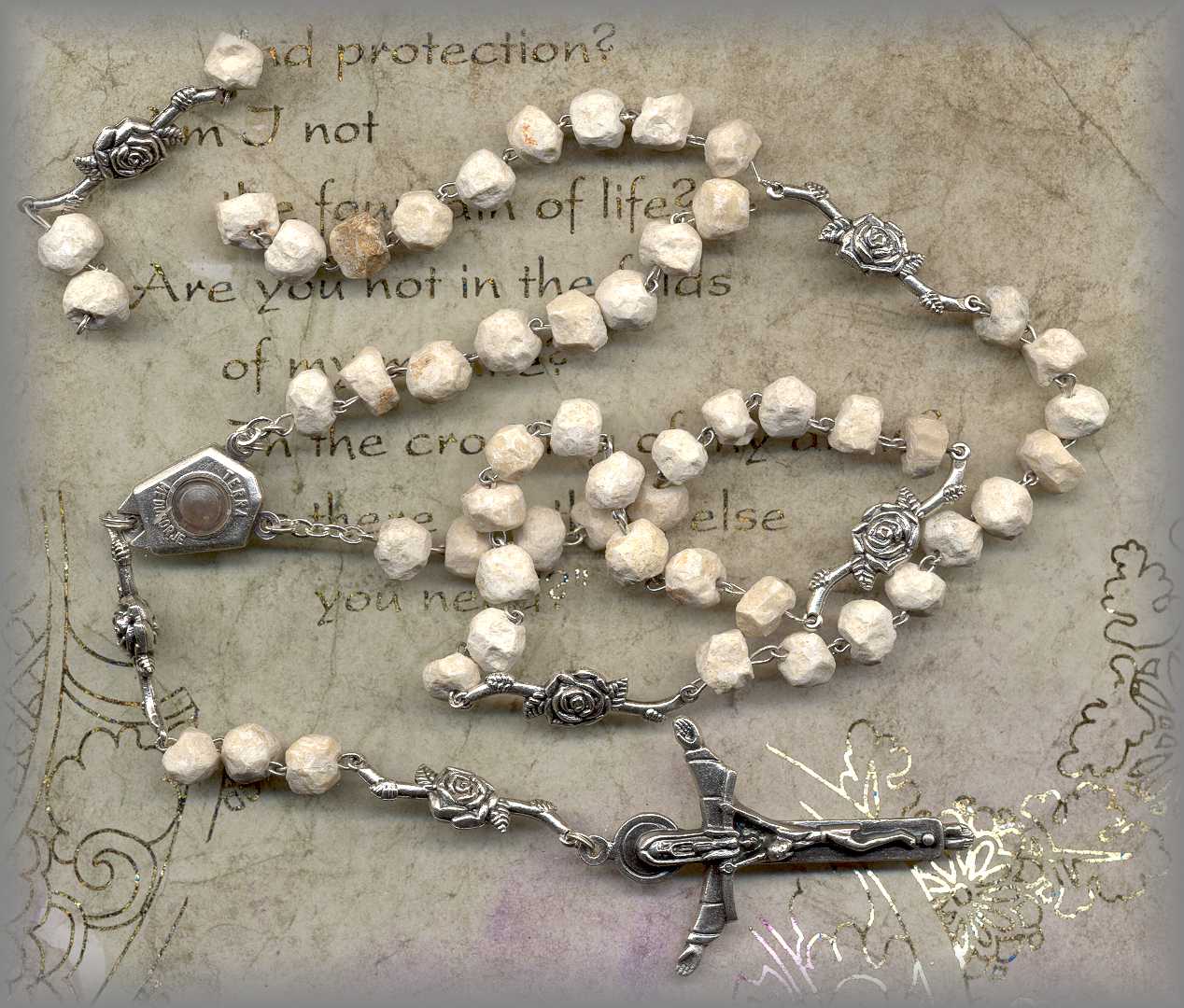 A very special rosary given to Mary by a friend who visited Medjugorje - but every time she would pray it, it would come apart so she asked us to restring it so she could use it without being concerned about it coming apart. So we did!


HERE IS MARY'S REPAIRED ROSARY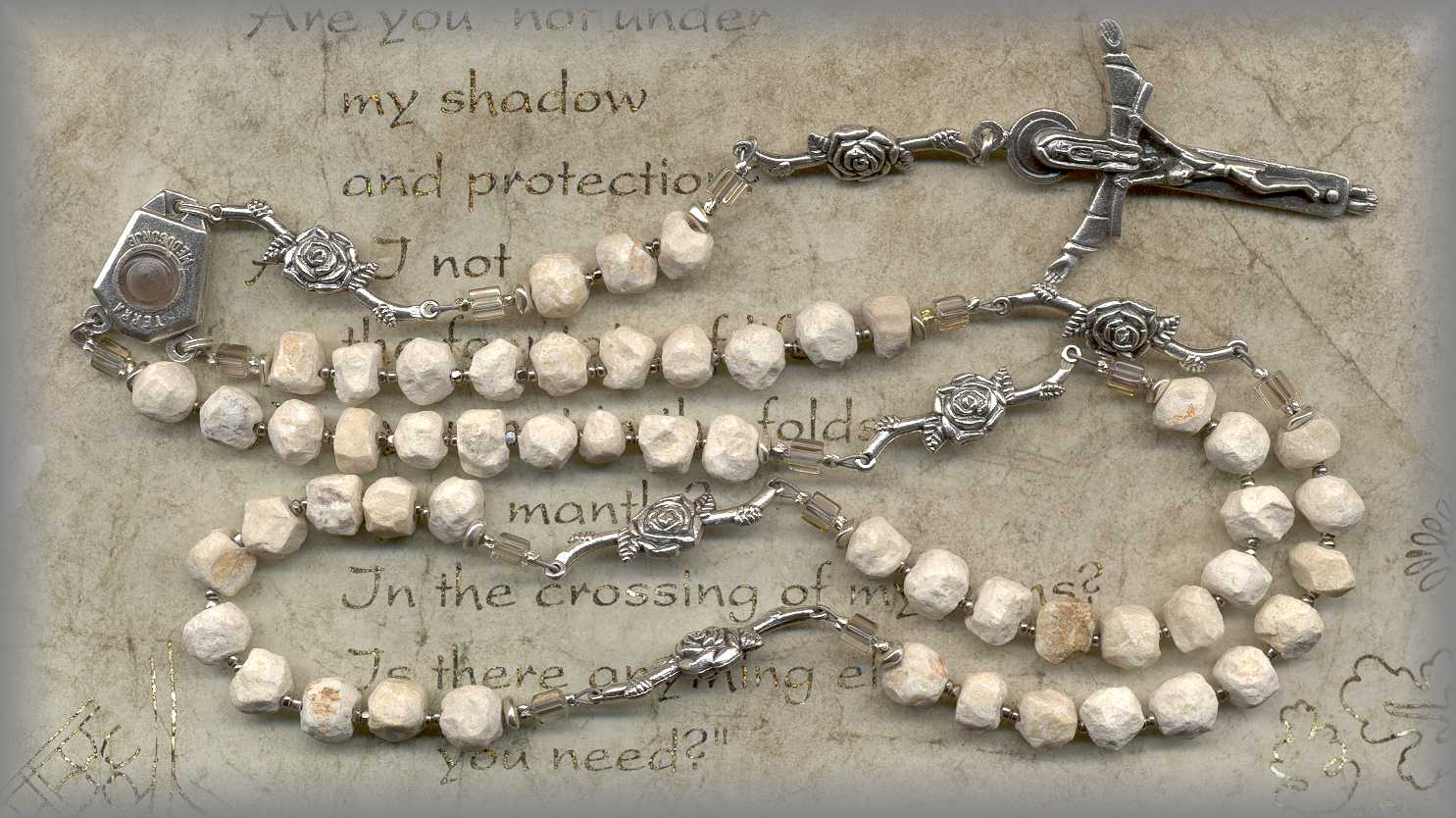 We used faceted silver seed beads for spacers and a beautiful 4 x 4mm iridescent tube to turn and secure the crimping bead process. Now a very strong and very useable yet very much like its original design. The interesting rosebud Paters, crucifix and reliquary center were not replaced.