ALSO REVIEW BELOW:
Searching for gifts for Confirmation, First Holy Communion, Weddings, Anniversaries, Birthdays, Mothers Day, Fathers Day? New members in the Church? Baptisms? Baby Showers? See special events rosaries and chaplets below. Also see new books and DVDS rencently added. ( updated 03/01/17 )
+
SEE FULL ROSARY COLLECTION
Did God really write a message of hope in the heavens for all to see?
Read how the 12 birthstones are related to the ancient 12 tribes of Israel

RBS - BIRTHSTONE ROSARIES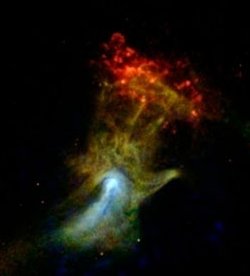 26 He numbers the stars,
and gives to all of them their names. ISAIAH 40:26

why does the Ancient Jewish New year Calendar begin im September? (VIRGO)
instead of January? Read more below:
ANCIENT HEBREW HISTORY
+
or go directly to the
BIRTHSTONE ROSARIES
+
'FOUR STEPS TO SAINTHOOD'
PARENS OF SAINT THERESE, "THE LITTLEFLOWER"


(click for larger image, for more information click link below)
RSTS SERIES
+
EARTH TREASURES - NATURAL STONES
(read about 'rainbow jasper' a new find at the bottom of the ocean)


(click for larger image, for more information click link below)
GREAT NEW SELECTION OF SEMI PRECIOUS STONES
RET SERIES
+
LIMITED CONTEMPORARY / VINTAGE
(see the great new collection of beads found at the bead shows)


(click for larger image, for more information click link below)
BEAUTIFUL GLASS FROM CZECHOSLOVAKIA, SOME VINTAGE
LEC SERIES
+

+
"THE BLESSING AND PROTECTION OF HEAVEN ARE AT ALL TIMES NECESSARY BUT ESPECIALLY SO IN TIMES OF PUBLIC DISTRESS AND DANGER + General George Washington.
+
NEVER UNDERESTIMATE
THE POWER OF THE ROSARY
The first Hail Mary was brought to earth by Angel Gabriel to Mary. Paul VI called the rosary "a compendium of the Gospel." Pio called the rosary, "his weapon". At Fatima, Mary identified herself as, "I am the Lady of the Rosary", and continued, " I have come to warn the faithful to amend their lives and to ask pardon for their sins. They must not offend our Lord any more, for he is already to grievously offended by the sins of men. People must say the rosary. Let them continue saying it every day." Pope Francis calls the rosary "God's Love Story"
+
LUKE 12:31,32
31 Instead, seek his kingdom, and these other things will be given you besides. 32 Do not be afraid any longer, little flock, for your Father is pleased to give you the kingdom.
+
SEE MORE OF OUR NEWEST ROSARIES
for more information on what we have been stringing see:
MARY UNDOER OF KNOTS - LIVING STONES
CALLED BY GOD - OUR LADY OF FATIMA
honor our women and men who keep us free
and read about the first apparition 'worthy of belief' in the US
approved by the Vatican:
FREEDOM FIGHTERS - LADY of GOOD HELP
learn more about the Catholic Faith through books, DVDs
BIBLE STUDY BOOKS, BIBLES, CCC
did you ever figure out
WHOSE TOES?
+
see
FINE RELIGIOUS ART
imported art from Europe
WILD GOOSE ART (Ireland)
STATUES (France)
and from Germany:
WALL CROSSES - PRAYER CUBES
+
unable to find what you are looking for?
WHITE BRONZE METALS BEING ADDED
(to see, add in seaarch below)

see full listings of - WHATS NEW - and whats new on
our worktables go to:
ROSARIES - CHAPLETS - JEWELRY
NEW PARTS - PRAYER
always check links at top of each page and see:
MORE LINKS